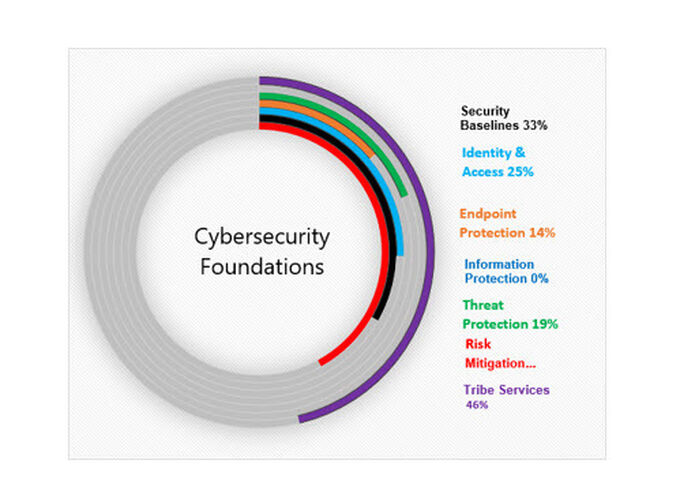 Make Safer Business Possible
We keep your identities and data protected with our modern approach to cybersecurity - tackling ongoing improvements through our Cybersecurity Foundations work and mitigating your business risk with enterprise class operational 24x7 security (without the enterprise price tag)! With some of the best systems and passionate skilled teams to drive them we can help you keep one step ahead.
Managed Security Services
Traditional security doesn't cut it anymore. We have done the hard work for you in building a sophisticated set of managed security services designed to help you sleep better at night, utilising some of the best cybersecurity technologies to be found globally!
Microsoft 365 Cloud Backup
Don't be held back if hosted services are ever down. Microsoft 365 Cloud Backup provides access to your cloud data at a moment's notice and aids in meeting your regulatory compliance needs.
Mobile Device Management
Ensure company data stays within the company – no matter where you are in the world. Tablet and mobile phone management lets you remotely track, access and even wipe data if someone loses a device.
What makes us better together
Business thinking
We work to understand your business as well as you d
People-focused
Everything we do is to make things easier for your people and better for your customers
Progressive technology experts
We understand the technology your business needs to succeed
Collaborative partnership approach
We achieve the greatest results when we work alongside you and your teams
Other services
Consultancy & Strategy
Strategic Planning
Tech Research, Insights & Selection

Coaching & Upskilling
Managed Services & Support
Service Desk
Network Management
On-site and Remote Support (24x7)
Cloud Management
Production Support

Cloud Migrations
Learn more
Business Improvement
Business Analysis
Build Modern Intranets
Document Management Solutions
Reporting Design & Maintenance
PowerApps Solutions
Digitisation of Forms (no more paper!)
Automation of Processes
SharePoint Migrations
Process Mapping
Ongoing support to keep up the "Momentum"
Learn more